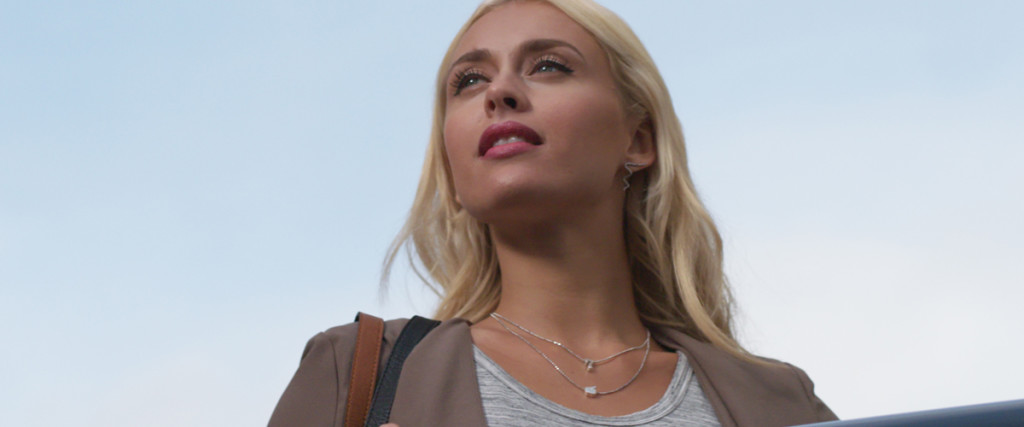 In late September, 2015, we filmed or third commercial for Dial7 Car and Limousine Service. After a hectic few weeks of pre-production, the shoot days arrived along with weather reports of an impending storm as Hurricane Joaquin approached the NY area from the south! We played with the idea of moving the days around, since ALL of our shots were exteriors, but ultimately kept the schedule as planned.
The ambitious two day shoot consisted of 30 set ups, in five different locations, spanning two rivers! On the schedule were three picture cars, a camera car rig, and a huge greenscreen. Plus, one leading lady from Tel Aviv, and a few of a favorite actors in supporting roles. Everything was filmed in 4K with the Sony F5 and cine prime lenses.
Fueled up with the world's best coffee from 9 Bar Café, we started Day One at a parking lot in Jersey City just before sunrise. There, we built the greenscreen and filmed one of the Dial7 picture cars in front of it, for the final composite shot.
Back at the studio, the Glam Squad was busy making up our lead talent, model/actress Lee Levi.
Our Glam Squad for this production consisted of Leyda Quintero for makeup, Gloria Espinoza for hair, Shirley Cheng on nails and Meredith Hatfield as wardrobe stylist. This team is the best! It is the same team we had on the Kallati True You shoot and we love them!
Despite this being her first trip to New York City, Lee was disciplined in preparing for the job.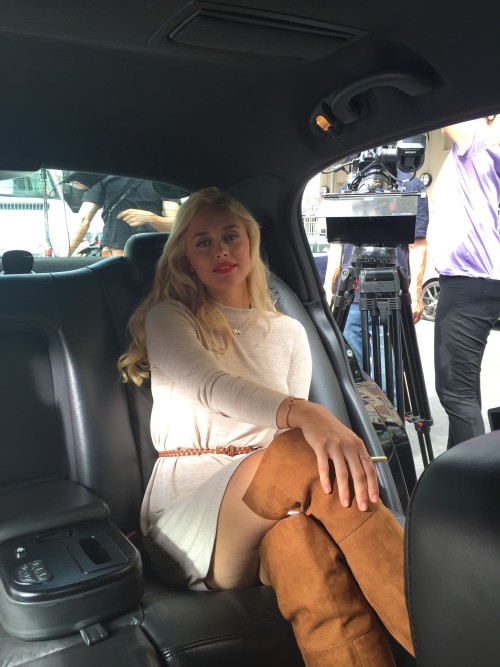 "I always prepare for any shoots or work I might have, days up to starting the project. I eat super healthier (more than normal), and I keep away 100% from any alcohol. Also, I make sure I drink a lot of water,and sleep a lot a week up to the shoot," Lee told us.
The second half of Day One was spent at a Brownstone on Barrow Street in Jersey City. By this time, the weather was warm the sun was strong and we were all really grateful we hadn't postponed the shoot!
We constructed a tent on the sidewalk for hair, makeup and wardrobe as Lee had 3 full changes to do at this location. We ate lunch in the park, got another thermos of coffee from 9 Bar and kept shooting.
Thanks to the weather holding and the smooth production, we actually wrapped early on Day One and celebrated by treating the cast and crew to gelato from Bucket and Bay. (If you are ever in Jersey City, this is a must-go place!)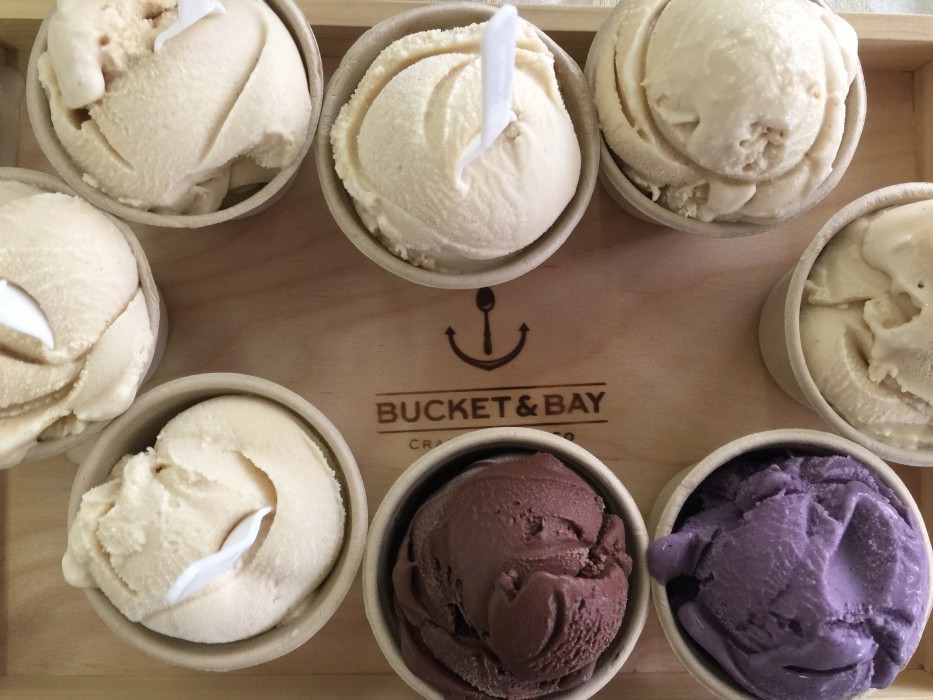 Day Two of the Dial 7 commercial shoot brought the cast and crew to the busy and bustling corner of 60th and Lexington across the street from Bloomingdale's department store. There was a slight drizzle but we all crossed our fingers that the weather would continue to hold. In fact, at one point Kierra noticed that it was raining across the street, but not on the corner where we were standing!
With no studio to call home for the day, we rented a Honeywagon from Shooting Star Coaches and hired David's Gourmet Catering for a great hot breakfast and lunch.
After filming Lee using the Dial 7 app on the corner—and some HILARIOUS scenes with our friend Chris Burmester desperately trying to hail a cab—it was time to set up the BIG RIG.
With Director/DP Joe Parlagreco strapped in, we filmed various driving scenes with the Camera Car from Action Camera.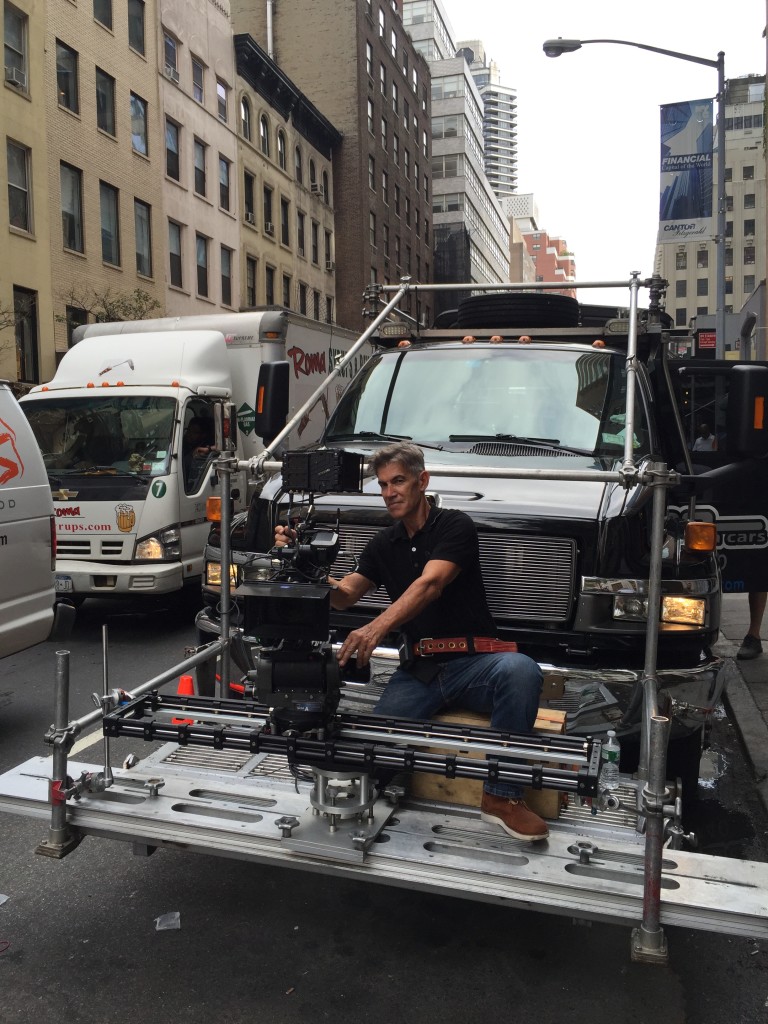 Once we wrapped the driving scenes, we had a company move to Brooklyn for our final set ups.
Living out Kierra's motto of "a fed crew is a happy crew" we all indulged in some delicious Shake Shack burgers while waiting beneath the Brooklyn Bridge for the light to be right for our date night scene at River Cafe.

We were joined by Keithen Hergott and Pants Velour's Jordan Battiste for the final scene. (Pants Velour is the musical sensation featured in our previous commercials for Dial 7.) With the cast in hair and makeup in the trailer, the crew set up the lighting for the final scene. Once the sun was down we recorded a few takes and wrapped out.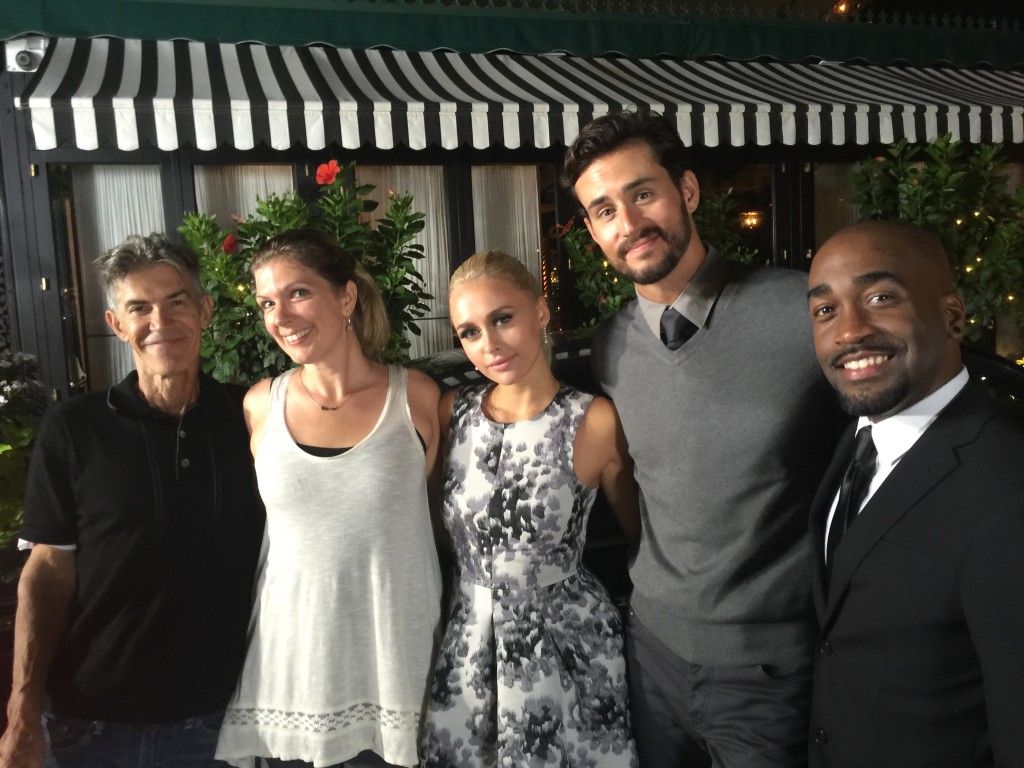 And then…just as the last truck was packed and heading out… it began to pour. And I mean, pour. And it didn't stop for days!
Thank you so much to our amazing cast and crew on this job. Especially Aaron Lehman, Production Coordinator extraordinaire, who literally did not rest until all permits were secured and all parking held. Another special thanks to Alex Woo for lending the amazing little icon necklaces Lee wears in each scene, and to David Alan for the super cool rings, bracelets and earrings.
Watch the finished commercial here:
Dial 7 All Day: Creative Development and Scripting by our partner company Parlagreco Creative
Casting, Production Management, Production, Editing, Mixing and Mastering by PromoHouse
Creative Director/Writer/Editor: Kierra Parlagreco
Producer/Director/DP: Joe Parlagreco